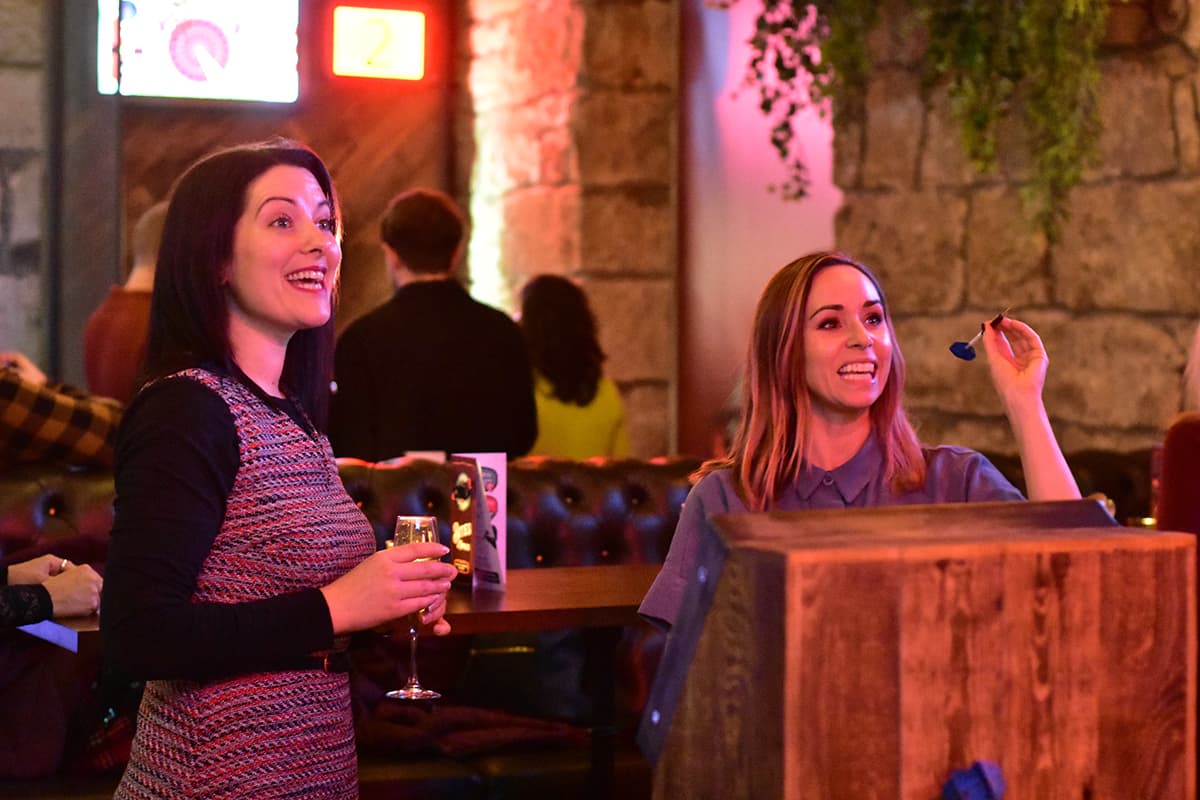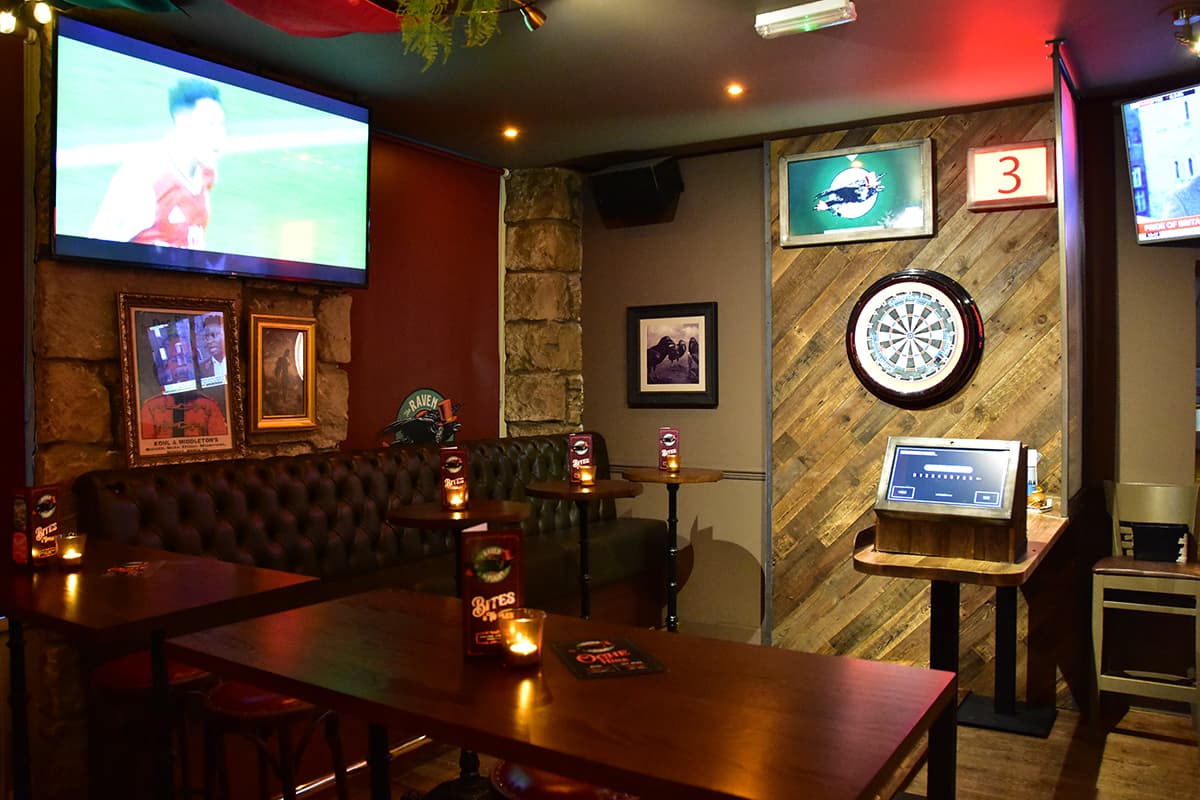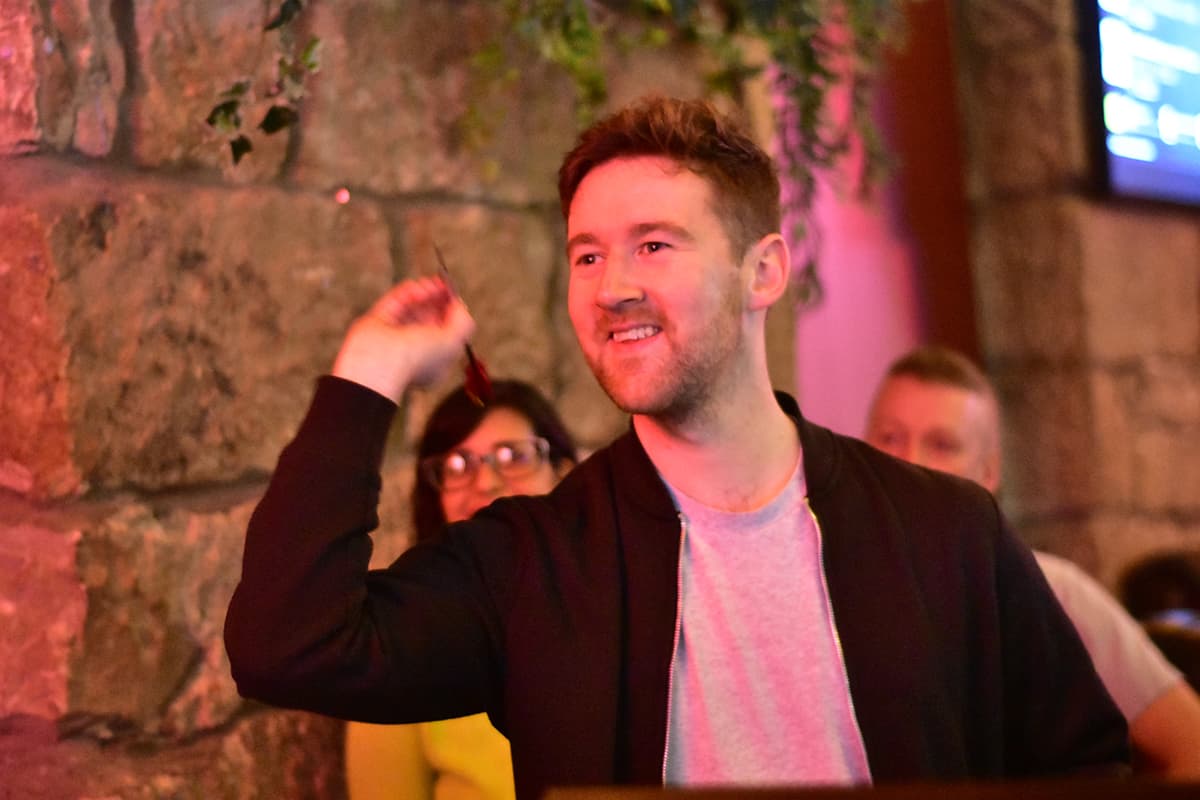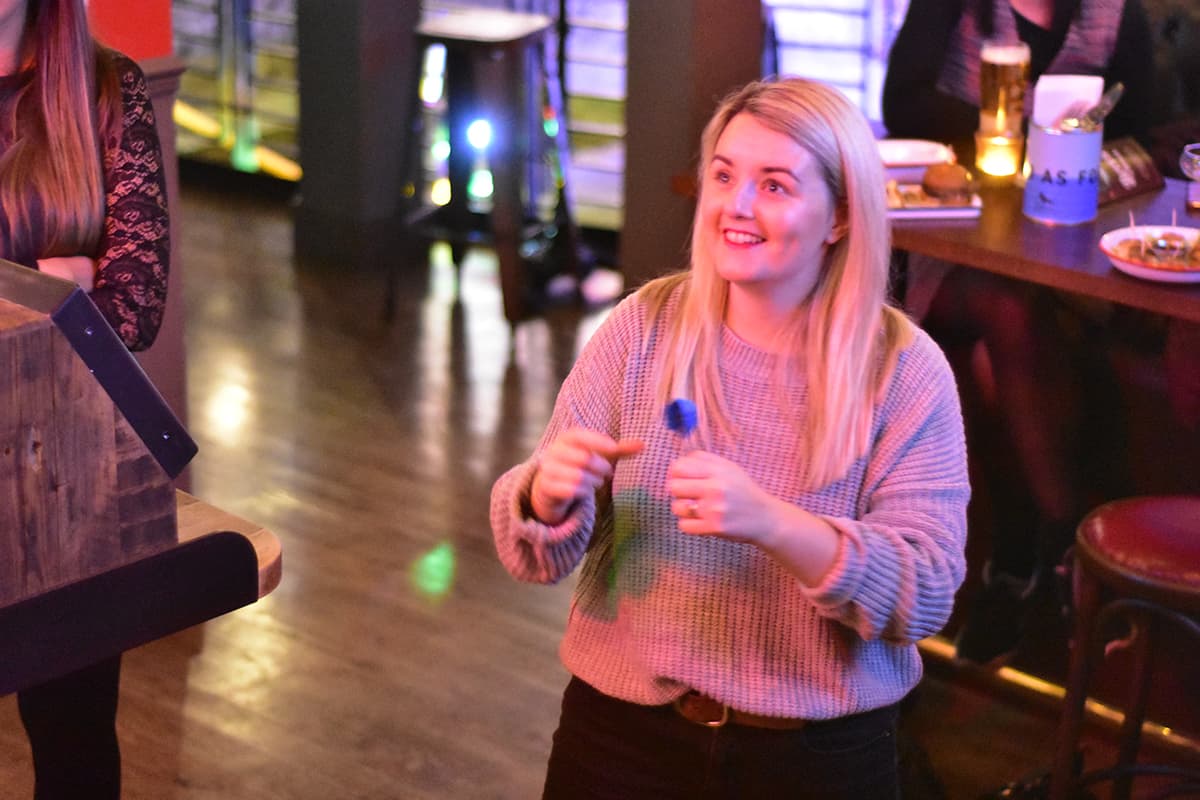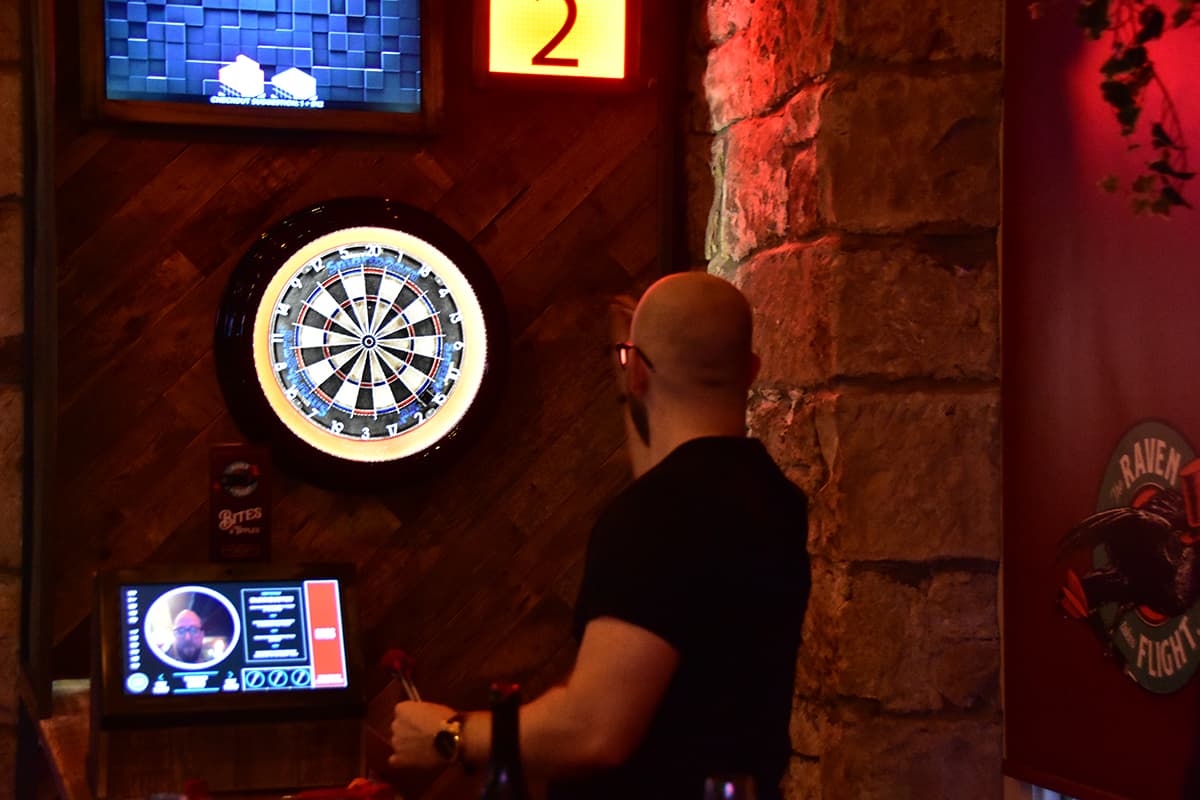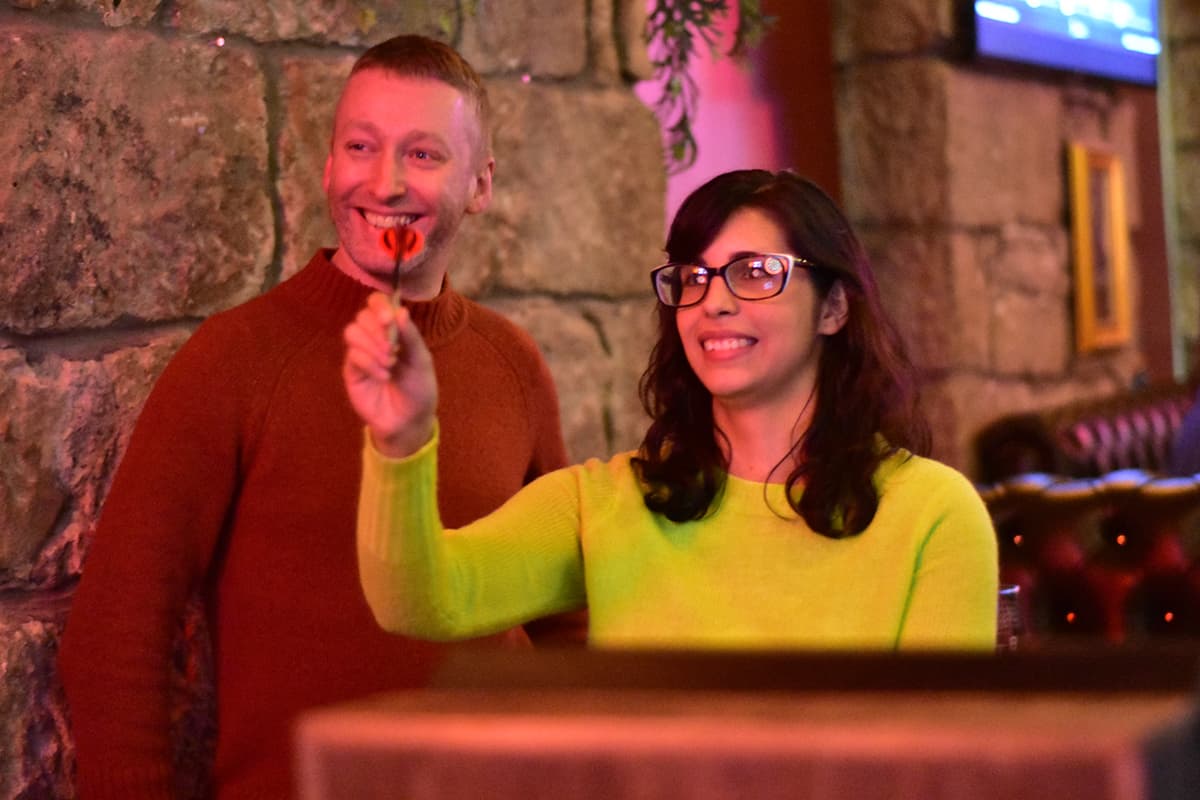 Take your pub trip to the next level with our new and improved Electric Darts.
Grab a few friends and compete with them on one of our electric dartboards. We have a plethora of game modes that suit beginners and experts alike.
Never played darts before? No problem! Enjoy a range a of game modes that perfect beginners and experts alike. It's a total hoot (see what we did there?) No need to whip the chalk out; the board automatically keeps track of your scores.
Each booking includes 90 minutes of darts in a semi-private – more time can be purchased on the day, or ahead of time by contacting us.
Price: £7.50 per person
Included: 90 minutes of darts in a semi-private Ochey
Minimum Numbers: 2 people Sun – Thu, 4 people Fri – Sat